Confused with the Earth Day that falls in April every year?
Well, we're celebrating the Equinoctial Earth Day, popularly known as Sun-Earth Day, through this blog today.
It marks the first day of Spring in the Northern Hemisphere and motivates us to be friendly to our planet – Earth.
While this is a day to honor and appreciate our planet, millions of people worldwide are scared for their lives and taking refuge from the coronavirus.
The opportunity that lies in every crisis…
We all know that the health of the environment on our plant needs protection, now more than ever.
Despite abundant social awareness, stricter legislative restrictions, and technology advancements, below are some of the burning global concerns:
Greenhouse gas emissions
Energy consumption
Fossil fuel reliance
Air pollution
Paper and plastic waste
Taking environmental action has multiple positive effects for businesses too.
Enabling Remote Work
This once-in-a-century public-health crisis – coronavirus outbreak – has unraveled a host of opportunities, if seen through an optimistic lens.
This pandemic virus has triggered an anxious social experiment of remote work across the world.
As coronavirus pandemic continues to claim lives worldwide, governments of many countries have issued strict advisories to the MNCs, BPOs and IT firms to allow their employees to work from home. This is a step towards reducing the potential spread of the virus since it's highly contagious.
Twitter, Google, Apple and many more companies including UZIO, have banned all non-essential business travel and events for its workers, and allowed employees to work from home.
Need another reason to work from home?
Do it for the planet.
It all starts from our daily routine. Besides yielding a better work-life balance for employees, remote work has positive environmental effects too. It's a win-win!
How? Let's dissect it.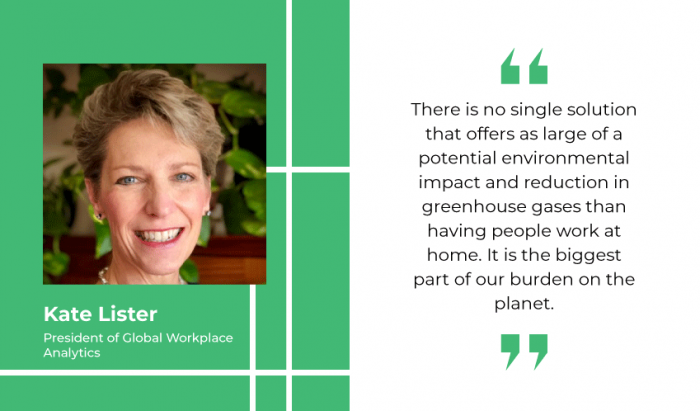 1. Remote Workforce Reduces Carbon Footprint.
The average commute in the U.S. recently hit an all-time record of 27 minutes one-way.1 That's almost an hour a day spent away from friends and family, in a vehicle emitting approximately 4.7 metric tons of carbon dioxide each year.2
If we assume an average worker travels approximately 30 miles each day for work, each telecommuter can reduce transportation-related carbon emissions by about 69% of carbon dioxide each year.3 That's more than 79 million metric tons of carbon emissions annually. Whoa!
The USEPA estimates4  that such reduced carbon footprint is equivalent of:
Providing energy to over 8.5 million homes per year.
Providing electricity to over 11.8 million homes per year.
Powering over 20,000 wind turbines per year.
Planting over 2 billion trees per year.
Recycling over 27.5 million tons of waste per year.
According to Brie Reynolds, senior career specialist at Flexjobs, "When you're able to work from home even one day a week, you're reducing your commute by 20%." The mere act of not commuting to and from work every day can reduce the nation's contributions to overall carbon emissions.
2. Remote Workforce Reduces Air Pollution.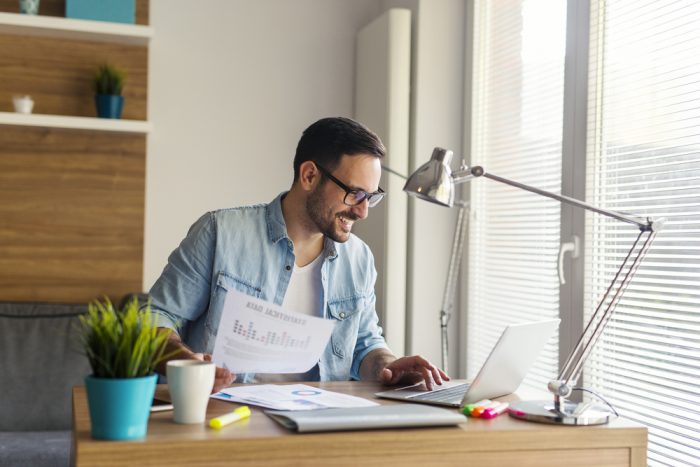 Even before the pandemic struck, remote work was gaining momentum in the U.S. In any major U.S. city, tens of thousands of people choke up transportation routes at least 2-3 times a day.
According to StatisticsBrain, over 128 million people commute every day in the U.S. The majority (75%) drive their own cars.5These vehicles emit health-damaging pollutants like particulate matter, nitrogen oxides (NOx) and volatile organic compounds (VOCs), which together form ozone smog and soot in hot weathers.
Remote work contributes in keeping cars off the road, especially on hot and sunny days, which can help cut down ozone and protect public health. This significantly curbs traffic and air pollution.
3. Remote Work Reduces Fossil Fuel Consumption
It's a no-brainer. The less you drive, the less gasoline you use – which in turn reduces fossil fuel consumption, which is the key source of greenhouse gas emissions. Remote work enables less commute and hence less fossil consumption, which means more electricity to the households and fewer human health hazards.
In fact, about 63% of electricity generated in the U.S. comes from fossil fuels.6 Also, 90% of transportation fuel comes from petroleum products.7
UZIO Contributes to Saving the Planet by Working Smarter
Our philosophy, at UZIO, as a business is to approach this pandemic situation with empathy and
proactiveness. Our top priority is the health and safety of our most valuable assets – our employees, and the communities we serve – partners, prospects, and recruitment candidates.
We're doing our bit by responding to Coronavirus (COVID-19) and saving the Planet in our own
little way.
Remote Work
We've always been a strong proponent of remote work and have flexible work-from-home policy. Amidst the coronavirus outbreak, we've mandated all our employees to work remotely, and sent our employees best tips and an IT preparedness checklist to help them in their work from home.
Events
We've cancelled several large-scale upcoming events, both internal and external, to prevent the transmission of the infection.
Communication
In this hour of crisis, we've doubled down on our commitment to sharing information quickly with employees as the situation takes a turn.
Our HR and leadership teams are using internal communications tools to keep employees abreast with the latest developments and anticipate concerns, questions, or support they and their families, may require at this time.
Enabling Our Customers to go Paperless
Besides our response to COVID-19, we're contributing to the protection of our planet by enabling our customers to transition from legacy paper-based HR, payroll and benefits management systems to a fully integrated, all-in-one
HR, payroll processing and benefits management solution administrative, payroll and benefits function, and helps them go paperless.
Since ours is a cloud-based solution, your document storage need not be physical anymore. This implies that you don't need physical space, heating, air conditioning, lighting, etc., to store your documents.Going paperless means no paper consumption, which means more trees on our planet. Cooler, Safer and Greener Earth!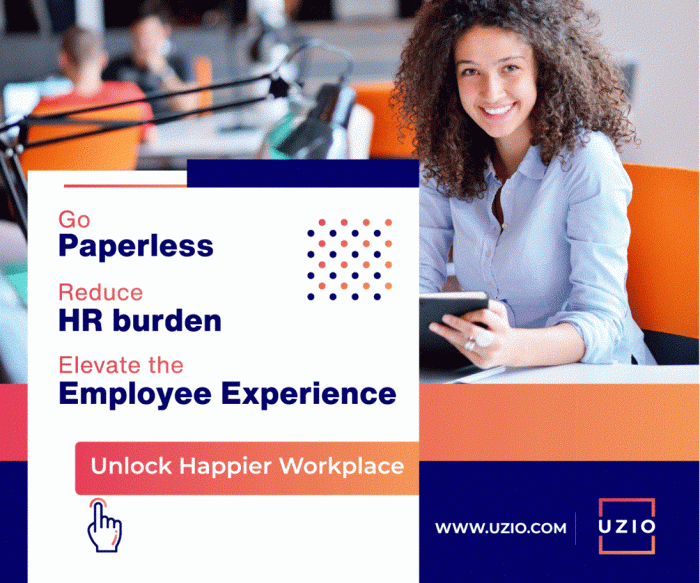 Are the positive environmental effects of remote work significant to you too? Connect with us on Facebook, Twitter, and LinkedIn to tell us about how you're responding to the coronavirus outbreak and/or celebrating the Sun-Earth Day today. We'd love to hear from you!
References:
Subscribe Now